Art Photo Index (API) is a visual index of important art and documentary photographers, their images and their websites from throughout the world. I was recently invited to take part and create a profile page.

Established in 2012, API is designed to be used as a search engine by an audience of curators, gallery directors, collectors, picture editors, publishers and others who have a serious, on-going need to view and reference interesting photographic projects and works.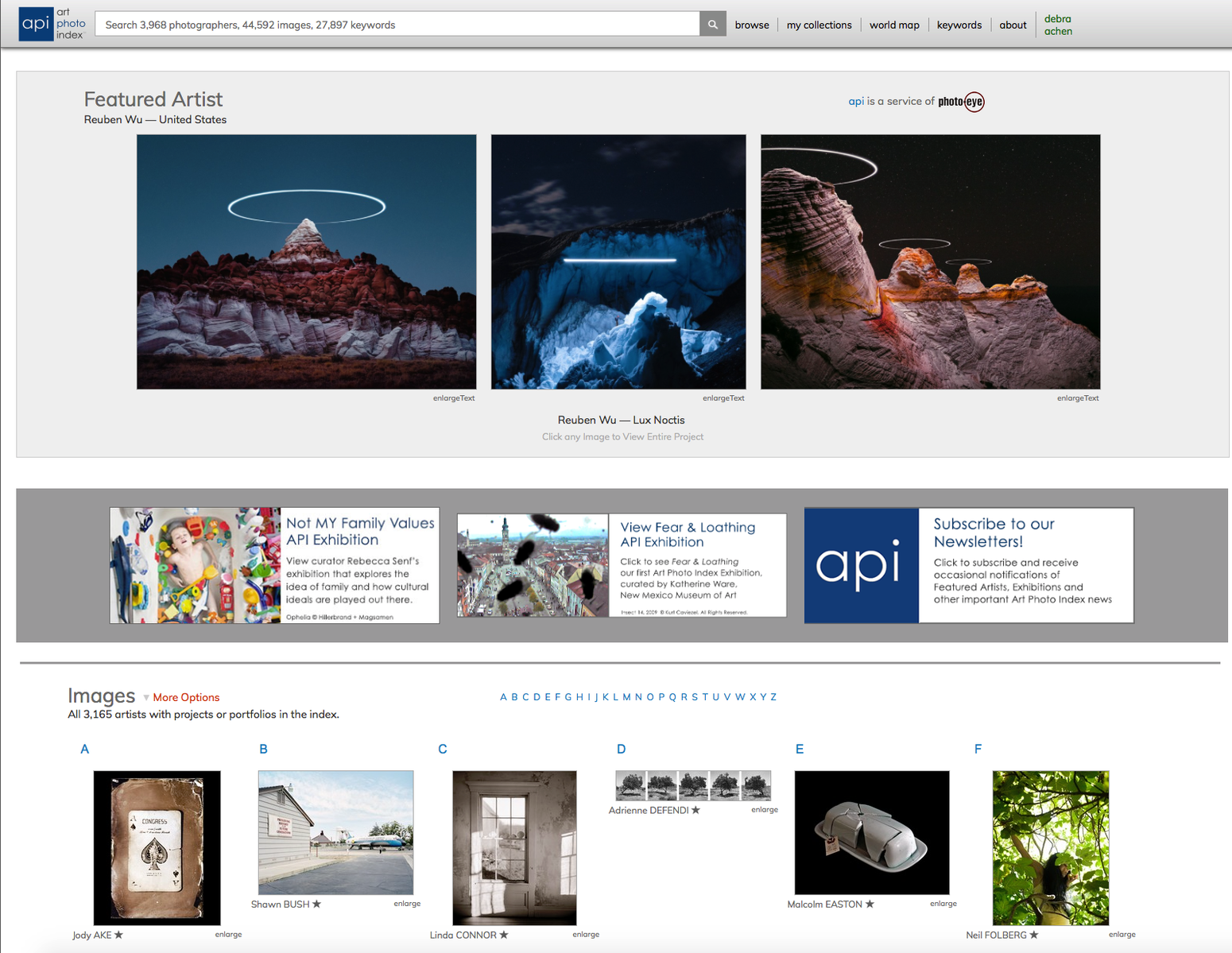 The artists included in API have been selected as a result of their accomplishments in the art or documentary photography field. Many of those included have been published by major photobook publishers or serious art photography magazines. Some have received awards given by art and documentary photography organizations. Others are represented by major art photography galleries.
Click here to browse the API for yourself…or check out my profile page directly.